What is MVP Minimum Viable Product and Why Companies Need this?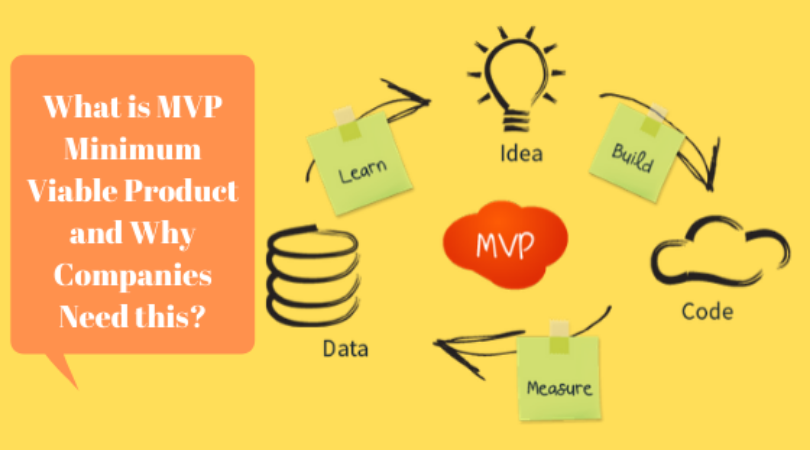 An MVP is a product with a minimum set of features that solves the early customer needs. A minimum viable product for startups can be compared to the first step in a business, which helps you to scale your startup properly.
It may be defined as "A Minimum Viable Product (MVP) is a version of a product with just enough features to satisfy early customers and provide feedback for future product development". 
It allows you to spend as little resources as possible to engage your first users and get useful feedback. MVP has a feature so that people can buy it easily, which are as follows:
It has enough potential to make people willing to buy your product and use it.

It has proved to benefit your future to retain initial adopters.

It provides an overview through feedback for future development.
Hence, MVP helps us with the startups and could be the first step to our business.
Importance of developing an MVP in building the company startups 
MVP is very beneficial for any startup as it helps us in many ways some of them are mentioned below:
1 Minimize development costs
For creating a product that has a beautiful design and useful features, you have to invest as much money, then you can use saved resources to try once more or choose another business idea. Also, you can minimize development costs by making an appropriate decision between fixed price vs time and materials contracts.
2 Test your business project
While making an app for any business project, not just coding, but you need to take care of the overall design of the product to its feature to impress the public with its attractive design and functionality. Another way to test your product in the market is your target market, find online groups that might be interested in your business. Focus on to target small groups like post your ads on social media to get a response about your offerings. If the small market tests got successful, then there's a possibility to hit the larger audience.
3 Don't waste your efforts and save time 
After spending a lot of time on making a product website, the output is zero. There's no productivity and no popularity, instead of wasting your efforts, you can create something useful as MVP is an important step, which will help you to plan your startup wisely and scale your business properly. To create an MVP you will need as little time as possible. Users' feedback will help you to create a highly demanded and engaging app.
4 Get feedback 
To know what your product has impacted on the minds of the customers, it's important to get the feedback. Early users' feedback will help you to shape and direct the development of your startup. You can better understand what features are the most desired and expected, and which ones are unwanted. Also, to conquer your market segment you should analyze their strategies and add the needed features in your product. Therefore, getting customer reviews supports in building consumer trust in your brand.
5 Cost efficiency
It slashes costs. High inputs frighten entrepreneurs the most. They often wonder how much it costs to build an MVP. The figure can be attributed to many factors since more complex projects need higher expenditures.
The lesser you include the features in your product, the shorter it will cost you with a budget. Besides, having launched an MVP that has a subscription option, you can get your first profit fast and invest it in enhancing the product.
MVP makes it easier for Businesses to acquire the market in the early stages. It helps the startups to mature the idea of their business. So that sufficient features can be added in the future to adapt the market changes.
Notice
: compact(): Undefined variable: limits in
/home/brilntud/public_html/LIVE/brillinfosystems.com/blog/wp-includes/class-wp-comment-query.php
on line
853
Notice
: compact(): Undefined variable: groupby in
/home/brilntud/public_html/LIVE/brillinfosystems.com/blog/wp-includes/class-wp-comment-query.php
on line
853