A Glimpse of the Digital Nomad Lifestyle – Pros And Cons!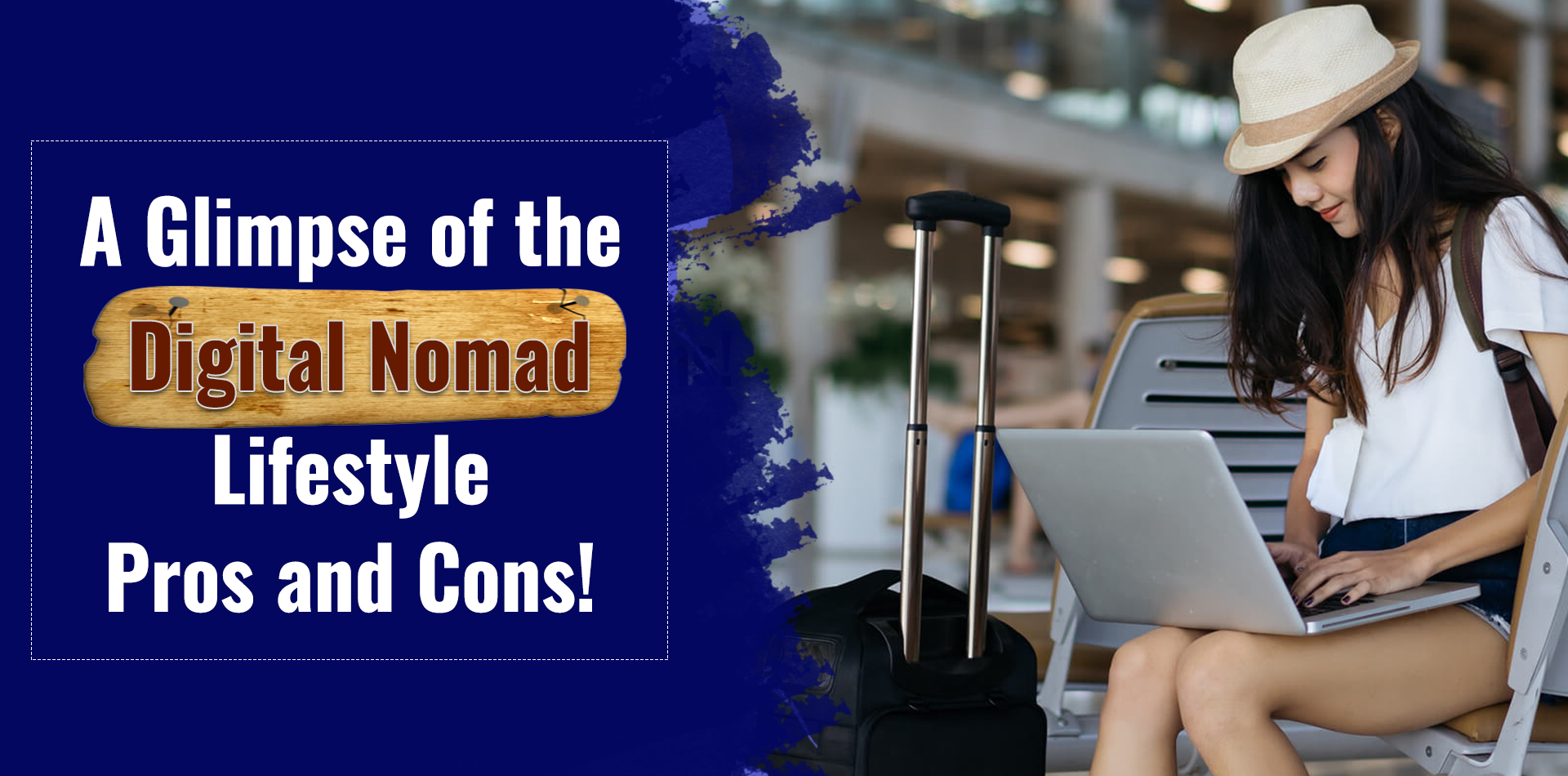 While the 9-5 is still the norm for most of us, there's a new wave of employees who are changing the job market that is – Digital Nomads.
Digital Nomads are the people who use telecommunications technologies to earn a living and, more generally, conduct their life in a nomadic manner. They work remotely, usually travel to different locations and often work in coffee shops, or public libraries, co-working spaces, relying on devices with wireless internet capabilities such as smartphones and mobile hotspots to do their work wherever they want.
(Read more About Remote Working – Here's What No One Tells You About Remote Working!)
If you're one of those who dream for this nomadic lifestyle, you're not alone. But having the confidence or the ability to set out a long-term trip in a far-off land while working as a digital nomad is not so easy. But the good news is that while becoming a digital nomad might seem out of reach to most, it's a rather straightforward goal to achieve.
Most destinations that are attractive to digital nomads offer a relatively inexpensive lifestyle with low cost-of-living and overhead expenses. Having enough money to spend as you travel isn't too much of a burden as long as you visit the right places and you're careful about your expenses.
There will be 1 billion digital nomads in the world soon. Why? There are so many benefits this lifestyle has

1. THE ABILITY TO TRAVEL
Not being restricted by cubicles gives you the ultimate freedom to travel as much or as little as you want. See a flight deal? Great, book it. You no longer have to worry about limited vacation time, or requesting time off from your boss. You can work when and where you want. It can be a cute cafe in Bali with lots of sunshine, and cool breeze, or a bookstore in Argentina, it can be anywhere you want but able to work along.
2. FREEDOM
Living this laptop lifestyle gives you the freedom to choose when and where you work best, the freedom to pick the perfect living environment for you, the freedom of choice in how you go about your day, & much more to have a lifestyle of your own. You no longer have to book time off work and go through the trouble of moving across the country or to another country. Your home comes with you wherever you go.
3. Sense of Ownership
Digital nomad's income is dictated by their productivity and marketing abilities, which can be stressful but in itself provides ample motivation to work hard and be creative. For a freelancer, being their boss is not always easy but the satisfaction that comes with it is incomparable.
If you are thinking about leaving your job and adopt this nomadic lifestyle, you should be realistic and know what you are getting yourself into.
Living nomadic isn't always as glamorous as it looks on Instagram. There are some cons that comes along with this adventurous lifestyle

1. No Guaranteed Income
If you work as a self-employed or run your own company while traveling the world, your income can never be guaranteed. A client that wanted to work with you can suddenly change his/her mind and cancel the contract. You might have many clients or customers for the first couple of months, and then none in other months. It all depends on your skillset and networking skills.
2. Decreased Productivity
When you're working for yourself and there's no time constraint for things, you tend to get lazy. Also if you're traveling, you might not be able to make a schedule thereby decreasing your productivity. If you don't prioritize your work, learn when to say no, and manage your time accordingly you'll find yourself on a slippery slope which will have you burnt out in no time.
3. Loneliness
This is by far the biggest challenge of living a nomadic life. Forming relationships can be difficult because people are always coming and going. It is difficult to feel a sense of home and belonging when you're continuously traveling. It exhausts you emotionally.
The hardest part is being away from home, from your family and being able to see them only once or twice a year.
TYPES OF JOBS
1. Content Marketer –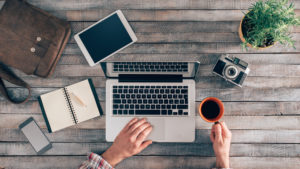 A content marketer is responsible for the planning, creating, and sharing of valuable content to attract and convert prospects into customers, and customers into potential buyers. Simply put, it's a practice involving the creation and distribution of content to market your business.
2. SEO analyst
Search Engine Optimisation (SEO) is an area of specialization in digital marketing that is vital for a business's success. Without proper SEO, a website can't find its audience and an online business won't find its customers. SEO specialist tweaks certain codes in a website's structure and also highlight certain areas where the website is failing to attract the attention of a search engine.
3. Social Media Marketer
Nearly all major brands have a social media presence. They need someone to build, refine, analyze and manage that presence. The beauty of being a Social Media Marketer is that you often don't need a formal education. You just need to analyze trends and statistics while maintaining the voice and mission of the business.
4. Web Developer
This is by far one of the most popular jobs among digital nomads because of the nature of the job. If you want to build a life on the road, doing so as a web developer will be a great choice as it's not only easy to work completely remote but it's also one of the highest roles in-demand jobs and the pay is often equally high. Web development is like a huge umbrella and you could specialize in a variety of areas.
5. Virtual Assistant
A virtual assistant provides support to businesses, business owners or private persons on a remote basis. Virtual assistants handle everything that a "traditional" assistant might. As a VI, your responsibilities are some tasks such as simple typing/transcribing work to creating and managing databases, analysis, management, client services, checking emails or phone calls. Your laptop will be your main working tool so you need to be computer literate.
Thus, we can say the life of a Digital Nomad may be little hard than other employees but one thing that is certain in nomadic life that you will never feel bored, there is always something new to explore.
If you are ready to go with some of its aspects that make it hard and adventurous than normal life, then don't hesitate, go for it!
Being a Digital Nomad, don't consider yourself as some random worker on the other side of the planet that's just there to earn some cash. You're part of a team and part of an organization that cares about you.