How To Laser Target Your Audience With Facebook Ad Campaigns?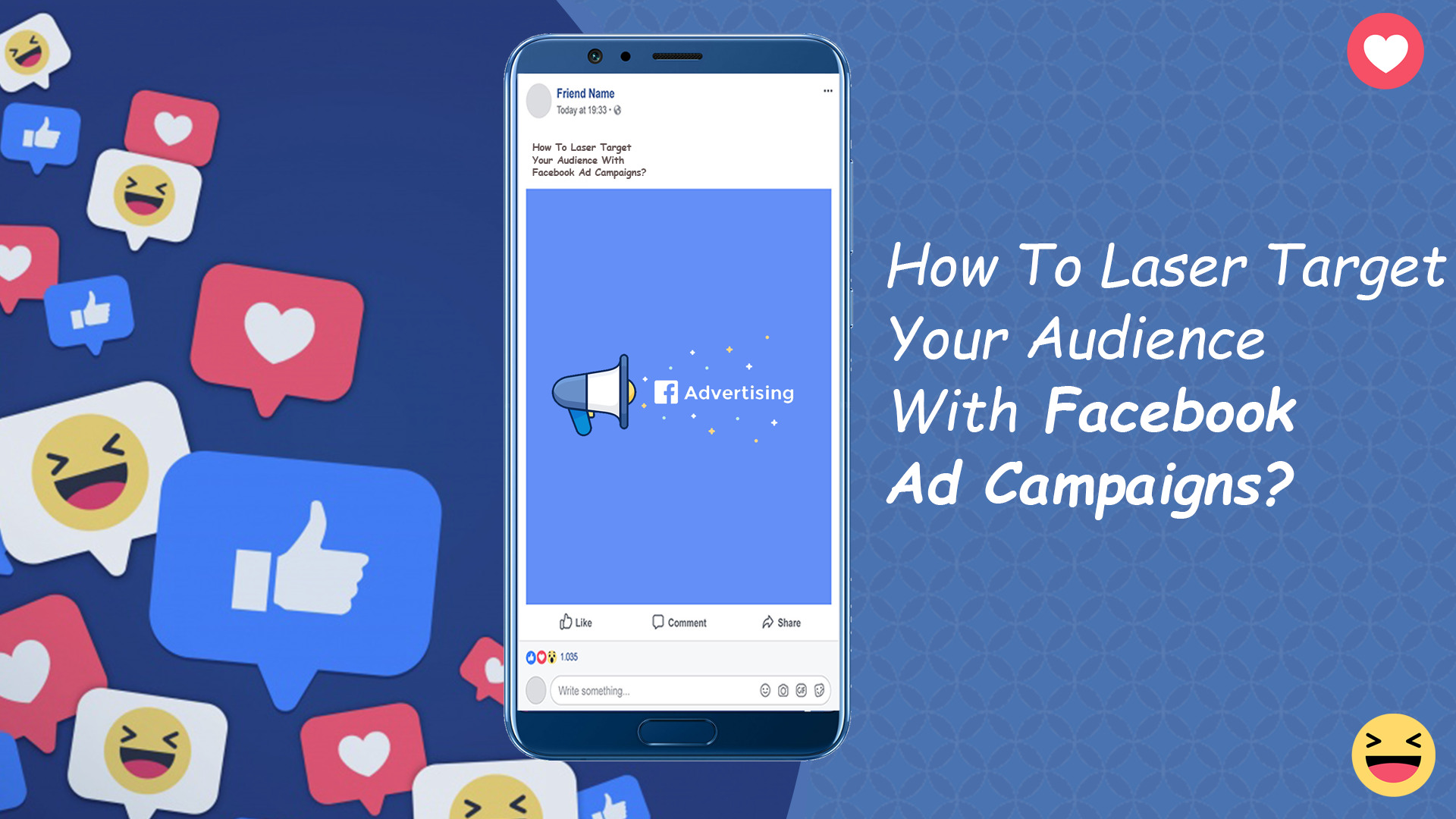 Putting your Facebook Advertisement in front of people who are not interested in it, is never a good step for your business and it is a total waste of your money.
Here, the questions are – how to target the right audience? Why the people that you targeting don't give a better response to your last ad(that was sad)? What were the mistakes you have made?
Let's kick start this topic with a relatable example – let say you want to sell Sport's T-shirts and shoes. So, what do you think – what type of audience are your potential customers?
Possibly, the audience you are targetting is –
So in this example, the audience you have targeted is actually very much right but you will not get reliable results with it. You know why?
The audience you are targeting here is only from the upper layer of your potential audience. That means, these people – to whom you have targeted, are just related to the interest because not every sports and fashion lover wear sports t-shirts, as well as shoes and similar, goes with all other selected sections.
So, the possible results you are going to have from this ad is only 15-20% that is not efficient for your business. You have wasted your rest of 80% money on the wrong audience.
What Is The Solution For It? How To Laser Target Your Potential Customers With Fb Ads?
Well, Facebook has created a wider pool of active audience, this is why in the current market trend, every business is ready to craft its heavy brand appearance on this social media platform.
But, as the pool of audience is very much huge, that makes it really hard to reach your potential customer. The facebook itself provides you with a lot of sorting features that allows your ad to target the potential prospects with laser-like precision.
Thus, many businesses are continually attempting to leverage this laser targeting function but still, there are many who fail to better optimize their efforts, ultimately limiting success while wasting time, energy and money.
What Is Laser Targeting?
Laser targeting, also known as Flex targeting is one of the finest approaches to create an FB ad campaign – helpful to narrow down your audience into potential buyers. For a business, if you are not laser targeting your audience, you're throwing money away!
With flex targeting approach, you can go deep inside the layers – that means sorting your potential customer on the bases of their multiple interests and previous purchase, daily activities, and special occasion for them and many more thing that you have already added in the User Persona (a detailed document of your potential customer – crafted with an assumption about the buyer that what he/she do in their daily life activities).
Here are the step by step guide to Laser Target your audience with Facebook ads –
There is a number of usual options that you can or you have already used to reach your target audience on Facebook. These options include – Age, Gender, Education, Location (Country, State, City, Zip Code), and many more.
To laser target your audience you need to adopt some following strategies –
Tap into recent purchasing behavior among Facebook users

Get creative with life events targeting

Nurture leads and generates loyalty with Facebook custom audiences

Expand to a lookalike audience

Get super granular with layered targeting options
These options are enough to reach the interested audience, but there are some certain factors that help narrow your audience by their likes and interests either through Broad Category Targeting or Precise Interest Targeting.
Step #1: Create Your Basic Audience Using Facebook Audience Insights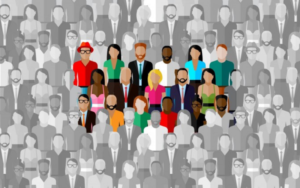 So to meet your potential customer you need to create a relatively broad audience using Facebook Audience Insights.
For start, create a relatively broad audience with Social Media Marketing.
Now, let's continue with the above example, we need to sell sports shoes and t-shirts for boys. As we have already chosen the upper layer of the audience, that will be considered at the starting point to dig more precisely into user interest so we will start with "sports lover" section as an interest to create the ad. This is very good to start, but as Facebook has a huge audience base, we need to go more inside.
Step #2: Narrow Your Audience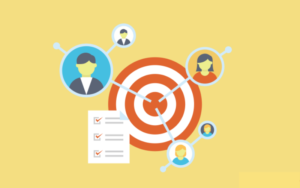 We have created a basic audience base, now we need to go within the Ads Manager and create a new ad using the saved audience.
The objective of your ad may differ because of your numerous offers and interests but for this example, we're going to select "Conversions" as our objective.
To keep track of these conversions, you'll need to have the Facebook Pixel installed on your site.
Now go to your saved audiences and click "Edit" to narrow it down.
Now to be precise with you – the best option is to not to go with adding more and more audience into it, start excluding from the selected section. To this so click on "Exclude People" or "Narrow Audience".
This approach will help you to sort your audience more accurately so that your ad reaches only to potential buyers.
For example – Exclude people who shop primarily with cash because they're not going to buy things online.
Excluding more and more audience rather than adding undesirable one will help us gain more sale. We could narrow down our audience even more precisely if we wanted. We could only present our ad to men who have an actual history of buying clothes.
Methods used to filter people in campaigns  
Firstly, identify the group that pinpoints your potential buyers. As, we are selling Sports t-shirts in the above example, so the broad group for our buyers will be ones that collect casual, and sports apparel. If someone likes Sports group and pages such as NBA and POLO and their last purchase is with apparels that indicate he is your buyer.
Secondly, you need to identify some specific keywords that highly related with a passionate buyer. Most boys love sports, but they also love fashion pages and specifically something that clearly relates your product that means he's a passionate fan. Passionate fans = more likely to buy.
This is how the flex targetting helps you gain an incredibly specific ad audience. It ensures that only the right people (aka red-hot audiences) are seeing your ad. This can significantly enhance your conversion rate and cut down the low-quality leads, you got from the ad.