Here's What No One Tells You About Remote Working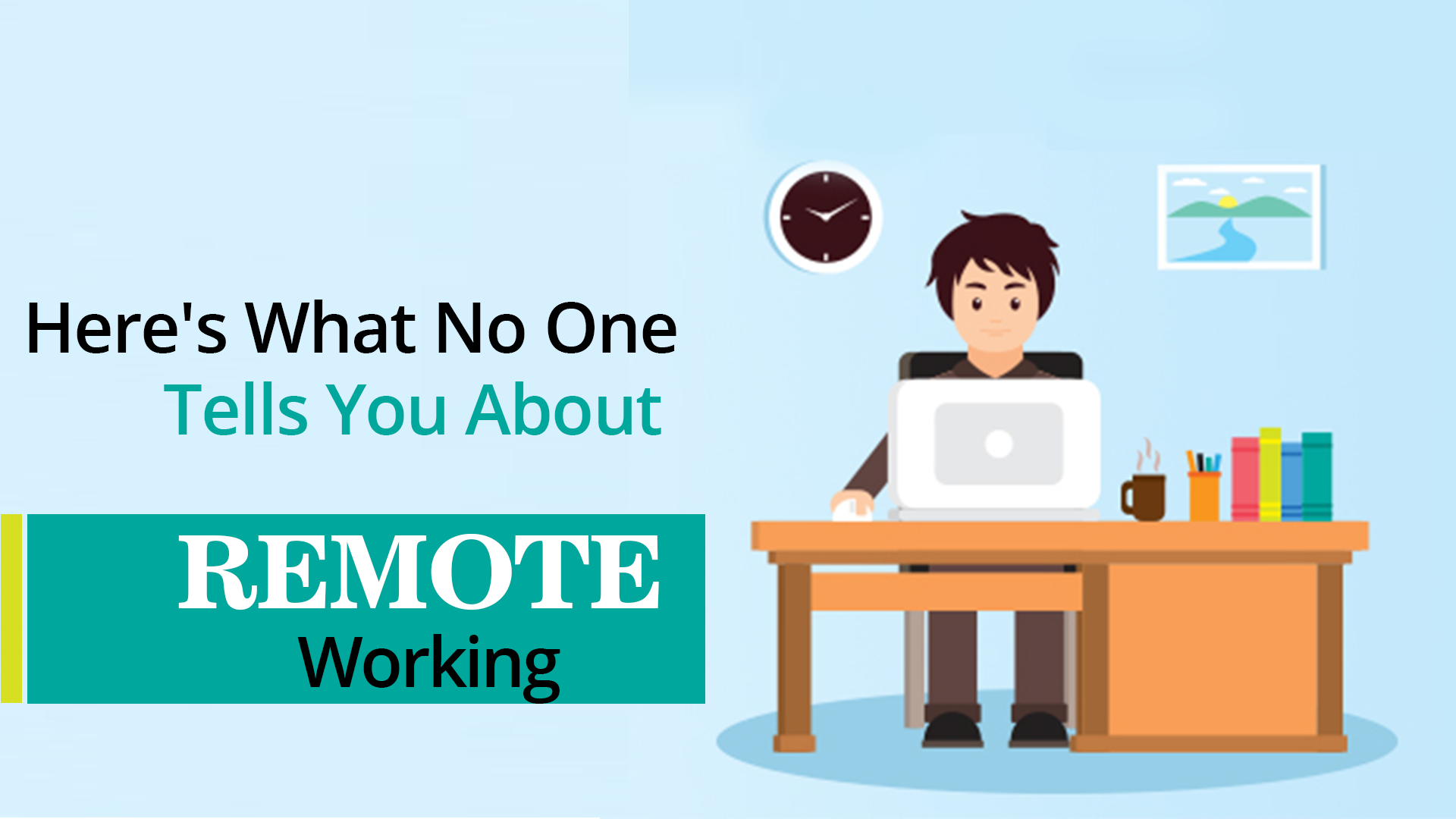 "According to a report by Workforce Futures, 83% of employees feel they do not need an Office to be productive."
And yes, I am one of them. Well, you all are familiar with the working culture in this era, 9-to-5 is just a number here. There is a specific time to reach Office but no one really knows that at what time you will be done with your work at the day end. Many of you might enjoy it but all of you surely had thought of grabbing a job that let you work as per your comfort – your place, your time. And this is what results in rapid rise of a global trend – Remote Working.
Remote working is usually denoted as telecommuting, telework, Virtual Work & many other terms – however, all carry out the same idea of working somewhere outside of Office spaces.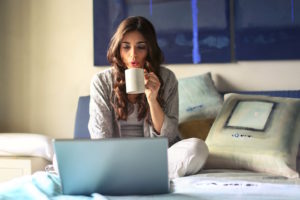 Working Remotely seems to be an ideal choice nowadays for people of all ages. In order to excel in this competing marketplace, companies are up for doing all the possible things to entice employees – be it flexible times or the choice to work from home.
Now working from your comfort place – on your couch rather than Office Chair – sounds cool? But nothing good comes without some challenges. So, does it live up to the expectations? Decide it yourself by going through these Pros and Cons of Remote Working:
Pros:
Increased Productivity:
There is no doubt on this statement that working from remote location perpetually increase your productivity in work. Setting your own hours for work – whether it is early in the morning or late in the night – let you consonantly manage both your work and personal issues with more efficiency.
Saves Time and Money:
Well, you are working at your place, your location – you don't need to dress up to go out. You no more need to face those crowded trains or buses – or annoying traffic jams. You will not be spending any more hours in commuting. And hence, it saves a lot of time of yours. Though there will be no more spent on your traveling – and if you are living in a rented apartment or Paying Guest, it saves your money there as well. Because you can simply live in your own house, own city – with your Family.
Flexibility:
Sitting on the same desk in the same Office every day – sounds a bit tedious. What about sitting in your backyard? Or a neighborhood cafe? Or the terrace of your building? Or just any place with your favorite ambiance? Having the flexibility to create an ideal workplace for yourself along with the perk to attend any event, occasion, or roaming around is one of the major benefits of Telework. You are truly independent.
Enhanced Skills:
Especially Communication and Collaboration! Working from a remote location requires regular use of advanced tools – be it communication, reporting everyday work, staying up-to-date with regular tasks and activities, Upcoming Meetings or any such entity. In order to flawlessly handle all this stuff, you need to navigate advanced technologies and tools(Slack, Trello, etc.) which consequently makes you more marketable in this Digital World.
More Family Time:
This is a major upside if you have kids. As you can easily watch them, take care of their day-to-day activities. You will be able to keep a regular eye on your kid's studies – consonantly spending more time with them. Also, you can keep yourself connected with your friends and families – attending all the family functions that you had missed before because of your work. Moreover, your aged parents will get more care and attention from you. So, a huge plus for your family's happiness.
Healthy Lifestyle:
Whether it's about eating healthy or doing some sort of physical fitness activities, it will serve you ease for all. You will be able to prepare your meal every day – of your choice and of course, fresh and clean. You can take it to office as well but there might be a case that there is no Refrigerator at your Workspace, to keep your food fresh, or there is no option to heat it up.
Now you must be thinking that having such number of advantages will make it simply perfect for any employee. So, what are the disadvantages? Let us have a look:
Cons:
Hard to Switch Off:
The Feel of "always at work". Many of you might have a perception that working from home means working less – however, the opposite is true. You cannot differentiate your personal life and professional life anymore. No matter how much you like your job in the start, later you will realize that your work and private life are eventually the same.
Distractions:
Working remotely with absolute efficiency is not that easy. It takes a lot of focus to get the things done without being distracted. Especially, when these distractions are all around you – be it House Cleaning, laundry, cooking or watching your favorite series. And yes, how can one forget about Social Media?
Bad Reputation:
This is the major drawback of Telework. People don't value your work – especially your friends and family. As in their opinion, if you don't have an in-office job than you are actually not doing any real kind of professional job. You are just free at home and can manage time for any of their work. You all must find it annoying but this is something that you are forced to face.
Miscommunication:
The benefits of valuable tools such as Messaging Apps, Video Chat, Emails, and Texting, etc. are unquestionable. But everything comes with some limitations.
When you are able to see the whole person, it makes the interaction more straight forward, easy and productive. But when the whole of your communication is based on emails or video chats, the clarifications and understanding become difficult. A lot of time is spent to clarify points which can result in project delays.
Lower Pay:
No doubt Telework saves you from a number of expenses but it consonantly reduces the amount you get. Most of the companies prefer to pay less salary to Remote Workers as compared to those who are working on site. However, irrespective of the fact that you are earning less, you are more accountable for "What you have done in the day and what have you accomplished."
Home Alone:
Spending some happy time with your co-workers is your chance to grab some social opportunities. Working remotely keeps you away from such happiness – interacting with your colleagues during working hours – for not just about work but some gossips of your common interests. Moreover, it makes you Home Alone.
Such number of downsides doesn't impact its popularity at all. The effectiveness and craze of this trend will remain same – all that matters is how you are going to do it. The method you are following, and the way with which you are managing your stuff – is something that directly strikes the results you get from Telework. To assist you in overcoming all the above cons, I would like to share some pro tips for Remote Working.
Pro Tips for Working From Home: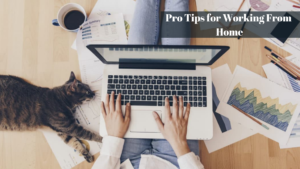 Set your goals:
Well, this is the first thing you need to do in the morning. Set your targets for the day and make sure you accomplish them when you are done with the work.
Create a Workspace:
Besides the fact that you are free to work at any segment of your house, set a proper workspace. This will help you stay more focused while working without facing too many distractions.
Getting Started:
You need to manipulate your brain here. Get dressed every morning and pretend like you are going to the Office and your brain will act accordingly.
Increase Engagement With Co-Workers:
Try to attend meetings, Office Events, any sort of Training Sessions as often as you can. Especially, if your co-workers are planning any Outings or tour etc. This way, you will stay more coordinated with them.
Self-discipline:
Staying focused, organized and structured with a lot of self-discipline is the key to Telework. So stay focused and don't get distracted too often.
Use Advanced Tools:
Develop your proficiency for as many tools as you can. Here are some common tools that assist you a lot in Remote Working.
Slack – a widely used chatbot

Zoom and Hangout – ideal choice for Video Meetings

Asana and Trello – Project and Task Management tools

Teamviewer – widely used for Desktop Access

Skype – for Business

GitHub – for managing code online

Chimp or Champ – ideal for managing a remote team
Regular Checkup with the team:
It is so likely to have a difference in the working hours of you and your co-workers. So, setting up a time for regular check-ins – be it every day or every week – will help you in staying up-to-date.
Built a Structure:
No doubt, you have the complete freedom to manage your work on your own. But do it in a way like you are in Office and you have to build a structure accordingly.
Identify the perks of Being Remote:
Do not get stuck in front of your Laptop screen for a longer time period. Make sure to have some "me time". Take perks of being Remote. Otherwise, you will feel no difference between your working and private life.
Stick to your Routine:
Last, but not the least – sticking to your schedule is the most important part. Each one of us has different perspectives and preferences. All the above-mentioned points are some suggestions from my point of view. Try it all for at least a month and figure out what works best for you. Compare your performance from last months – see if you get structured or motivated. And then develop a routine.