Future Benefits and Risks Involved With AI – Artificial Intelligence!

"The real question is, when will we draft an artificial intelligence bill of rights? What will that consist of? And who will get to decide that?" – Gray Scott.
Did you ever wonder how Artificial Intelligence is going to change our future? This is a very crucial and one of the most relevant issues that are being concerned by top technical researchers nowadays.
Good versus the evil impact of technology on our lives is a daily battle that runs on a variety of levels. However, the technocrats are moving forth by concentrating only on the positive side of technology.
The growth of Artificial Intelligence boosts this battle like this in an innovative technology that will certainly bring a great revolution in the world. With this revolution, AI does not only affect a far off, science-fiction kind of future, but an actual forthcoming reality too.
Its a time to take a look at the future of mankind and the revolutionary impacts caused by AI.
What is Artificial Intelligence?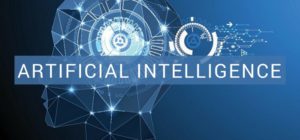 Artificial intelligence is an area of computer science that deals with the creation of intelligent machines that work, react and think like humans. Big data is the aspect that is speeding up the growth of AI. It makes it possible for machines to learn from experience, adjust to new inputs and perform human-like tasks.
Some of the main characteristics of artificial intelligence are –
Auto-learning

Self Planning

Speech Recognition

Problem Solving
Future Benefits of Artificial Intelligence
–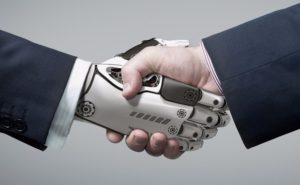 One thing that is certain about AI – after seeing its characteristics – is that our future is going to be immensely benefited with it. Here is the list of some great benefits caused by AI –
Difficult Exploration -AI used in Robotics can bring a huge revolution in exploration work such as mining and other fuel exploration processes. The well-engineered robots – programmed using AI can work on the replacement of a big man-force. These robots/machines can be used for giant exploring of the ocean floor to easily dodge the human limitations. 
Easy Error Reduction – Association of AI in error reduction process can change the whole concept of machine learning. This technology helps the machine to capture & resolve the errors and render an opportunity of reaching accuracy with a greater degree of precision. Machines with AI are fed with huge information which helps to explore the information more accurately.
Daily Application – AI is rapidly involving in our daily life as we are very much depended on the machine for our work. The machines with automated reasoning, self-learning and perception are widely demanded because these are very much helpful than other traditional machines. Siri or Cortana are the main two examples that work on AI and help us out in our everyday lives.
Taking Over Dangerous Jobs – Every human has some natural limitation with concern to the body and human cannot go beyond these limits. Whereas human mind works beyond limits as we have planned some of the things that we can not achieve due to our limitation.
For this, Robots are invented to dodge one of the most hazardous jobs available such as bomb defusing. These robots are human controlled thus it only can take over our physical limitation. As the AI is improving its branches, the robot with self-learning can bring us at some different level of technology that we are dreaming of.
These are some good impact that we certainly going to see in future. Besides its benefits, there are some risks that AI brings with itself. Whole mankind will equally face its bad impact or we can say drawback that every technology have.
Risks Involved With The Growth Of Artificial Intelligence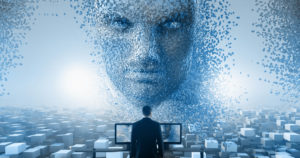 Unemployment – AI is the concept that renders an ability to machines to think, react and work like humans. But as a machine have no physical limitation so these robots can surely work more than humans and become a great replacement for them. One robot can work instead of a bunch of humans in less time with high accuracy. Thus it makes clear that the growth of AI leads to unemployment for human from some certain levels.
No Original Creativity – Unlike humans, machines have a limitation in creating new things. Machines can only innovate the things as per information fed in them by humans. Machine learning can overcome this limitation but still, there is no concept introduced yet that deals with the learning of robot beyond the information fed in them.
Limited Improvement in Business – No creativity – no improvement. The robot has a limit of data fed in them. As the machines have no emotions, they can not understand the emotional relationships of a client with a business. This can cause the unsatisfaction or trust issues in a client which means that we can face certain lacks in the business growth.
Can Destroy the Things – Emotion is a naturally gifted boon to human that a machine doesn't have. AI can give the power to machines to react and work like humans but there is one thing that a machine cannot have – emotions. Without emotions or feelings, machines will not value the things or a mutual relation as a human does.
As the AI is immensely spreading its branches, there is no time left, when a human is going to be totally dependent on machines and machines conquer humans as well as its own limits too.
If there comes a time in future when machines are the leader over humans, then this will lead only to eradication.
Conclusion
Like every technology, Artificial intelligence also has some great advantages that can bring a great revolution in the world along with certain risks involved with it. In the case of other technologies, the risks are only involved with the growth of its rival technology and security aspects included with it.
AI is a technology that can change the entire mankind, thus it involves huge benefits and risks with it. But for better improvement, we have to go forth with its benefits only with huge certainty of growth only.
In the year 2019, we are certainly going to see several new projects based on AI. Many big giant industries like Google and Amazon are continuously working on this technology. Thus, we can say AI is going to be a magical future.