Career Management – A Dominant Aspect Approaching Growth And Financial Stability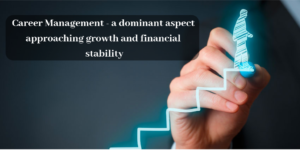 Different schools of thinking relate directly or indirectly an individual's career and life. Whereas one set of group describes work as the purpose of existence the others believe it to be the sole source of one's expression of self. In any case, the fact cannot be denied that it is an integral part and requires much more management than anything else. Career management is conscious planning of one's activities and engagements in the jobs one undertakes in the course of his life for better fulfillment, growth and financial stability. This sequential process starts with an understanding of oneself and encircling occupational awareness.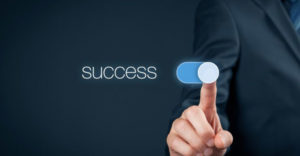 In the contemporary competitive world, employees need to achieve every day, every moment. But many are still unaware of the opportunities available to them or even they are not conscious of their talents. Career Management is not only about getting a job or being a well-paid employee, but it is also about being cognizant of your interests & hidden talents so that you can utilize your qualities to give the best performance at your work.
Also if the employee is doing work with enforcement due to lack of understanding or any other reason, the output will not be productive. So to initiate for career management starts with getting cognizant of a long-term goal one wants to achieve in life as per their interests and then planning a strategy to accomplish that goal. For this motive, one need to plan many short-term goals which will act as the steps approaching your target. Once these actions are strategized, personal development in terms of skills, competencies, change in attitude with time are things one may need to ensure of on one's own.
Career management is not just the necessity of the employee but of the employer as well. With the changes rolling all over in every kind of industry the employees need regular updating of the skills and techniques, the employer needs to be ready with the set of employees who handle the pressure efficiently and effectively.
Hence in order to strike a balance between organizational workforce and individual career needs, career development system helps both parties to meet their expectations objectives and requirements. They help in assessing skills and competencies so that the future goals could be set up with an informed decision. Understanding the importance of setting up a realistic goal is imperative for both parties, this management helps in creating a pool of talented employees who can work productively.
The effectiveness of the programmes can be measured by studying the difference between the set goals and levels of achievement. The lesser the difference more is a success. The validity of the success can be observed with the improved performance ratings, reduced absenteeism, improved morale.
For making the employees efficient enough to adapt themselves to the next level of performances a systematic approach and keen insights into planning is required. The foremost task in this would be to identify skill and competencies in employees so as to deploy them to various level at the time of crisis. Succession planning helps foster cross-functional development and facilitates the integration of HR planning and also supports the identification, development, and training of the individual. Limitations of reactive management are overcome and a logical basis for making choice among qualified candidates is established which boosts internal promotion opportunities.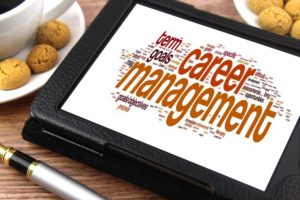 For an employee, creating targets for oneself continues self-evaluation and learning a new skill is important to remain in the competition. The employer needs to spend certain time at each step of the so-called career ladder so that the next level is attained with rich experience which churns out desirable results. These days dual career paths are in vogue so that the individual is lacking in some area can develop upon the shortcomings. Career ladders also act as motivation and help one to remain focused.
Organizations also work in their way to make the employee understand the importance of self-improvement. Investing in lively workshops and seminars can be beneficial if conducted and attended in a serious note. Motivating them to search, learn would be beneficial in making employees self-dependent. The Internet can be highly useful in such cases. First-hand experiences of trained employees, discussion sessions can be of great help. Employees must be given their due credit when they have the urge to improve themselves. Promote them accordingly and do give them special treatments. Make them feel special and also realize that it is only their dedication to constantly upgrade their knowledge which has eventually helped them to do well and carve a niche of their own.
Employees are seeking out for people who can seamlessly gel with the culture and make a smooth transition from the management programs to jobs. An excellent grade card will not be of much help but how the employee has turned out till then would be something the company would be looking for. Effective presentations skills, good communication skills and most importantly the ability of an employee to work under pressure will be what is sort for.
Notice
: compact(): Undefined variable: limits in
/home/brilntud/public_html/LIVE/brillinfosystems.com/blog/wp-includes/class-wp-comment-query.php
on line
853
Notice
: compact(): Undefined variable: groupby in
/home/brilntud/public_html/LIVE/brillinfosystems.com/blog/wp-includes/class-wp-comment-query.php
on line
853