Top 5 Reasons to Choose iOS Platform For Business App Development

Ever wonder how you can earn more profit for your business in the current market scenario?
Well, mobile applications are the best way for you to be more competitive in the highly volatile market as it is hinting at bigger user engagement to be seen in future. In order to be ahead of the highly competitive market, one should choose the appropriate mobile app with the right functionality, support, and right roll out.
This blog-post will help you out to have a better understanding of platform that you should choose for developing a business app – depending upon the needs required to achieve the better engagement.
The key feature of a business app is to delight the enterprises that are keen to protect their sensitive data with high-end security. The Apple iPhone app development is one of the prime option available in the market as it is crafted with ultra-safe code featured to protect the data from threats like hacking, phishing, etc.
iOS Apps –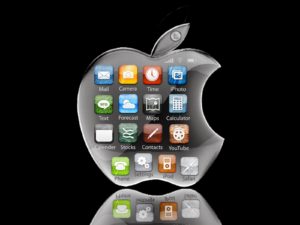 In the modern era of mobile app industry, iOS is the most prominent platform for business owners to develop an intuitive and user-friendly application. It has a huge number of users – that added benefit for enterprises to get interacted with the targeted audience.
Some promising features the iOS platform provides:
Compatibility across all devices that run iOS operating system.
Generates a greater revenue,
Comparatively lesser app development cost and higher ROI.
Takes relatively less time to develop an iOS app.
Now, one question pops up in everyone's mind that – why to choose iOS app development over the Android platform?
In today's developing world, the market is broadly dominated by iOS and Android – as a huge device belongs to these two platforms that are used by billions of people around the world. But, when it comes to developing an ultra-secure business application, iOS already won the race.
Here are top 5 reasons to choose iOS Platform For Mobile App Development –
Secure Transactions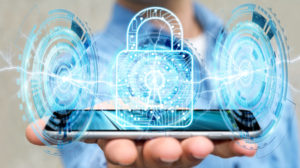 iOS apps are appreciated for its high-security as Apple renders their app a better side to deal with and destroy spreading malware, spyware, and threats. That is a necessity for every business app to run their transactions online without compromising with customers security. Thus, a wide number of users trust the only iOS app to keep their data protected.
Flexible User Interface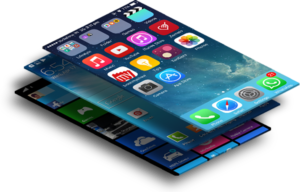 It's a proven fact that more pleasant application helps to create a healthier relationship of the company with the customer. The iOS app is crafted with the profoundly flexible user interface – praised for being in the controlled environment of the device – that leads for huge engagement.
Better Scalability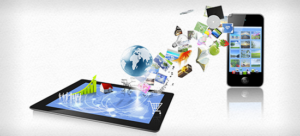 As you push your business limits in order to regions or services, it is presumed that a large number of new users will get involve with apps that can cause leakage of the database. Thus the iOS app is structured with more user-efficient databases – making it highly scalable.
Filtered Audience
A huge number of audience is associated with iOS apps and they are usually more paying buyers that only need quality. This clearly indicates that developing an app renders a pre-built pool of filtered audience – ensuring huge profits for your business.
No compatibility issues
iOS apps are featured with advanced functionalities and higher processor speed – making it highly compatible for all devices – and hence, enhancing user experience to use small and features rich applications developed using Human Interface Guidelines.
These above-mentioned reasons are efficient to justify that iOS app development is best for enterprises – avoiding any lack of security and user experience. The developers also find iOS a prominent platform to work for native apps that comprise absolute compatible functionality – required for any business app.