What's Next For Blockchain Technology in 2019?

The past year was a quite struggling period for the Blockchain technology due to the
monument crash of 2018, which raise a great uncertainty in the technical world about the
growth of blockchain in 2019. However, the adoption of blockchain with the market
trends was outspoken than estimation. Its usability was less in the industry in relation to
what its creators were expecting. It happens due to the huge turbulence in the crypto
markets in the past years.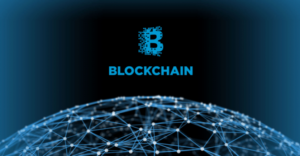 The Blockchain technology is developed to offer a great way for unauthorized parties to
reach consensus on a common digital history. As the digital assets and transactions are vulnerable to be faked and/or duplicated, thus blockchain is comprised of common digital history that makes these transactions secure even without using a trusted intermediary.
In other words, this revolutionary technology renders an advanced mechanism that allows
participants in a network to make sure they're seeing at the definite identical information,
without needing to trust others for that.
The blockchain is continuously growing its innovative features to get an exceptional space
in the technical world and to be a beneficial part of the current market.
However 2018 has ended up with a huge downfall for blockchain and raises huge
challenges for it, many of us are wondering what changes will blockchain bring and what
new trends are going to be introduced by blockchain in this year and beyond.
Lets Have An Insight Into The Future Of This Foremost Technology And What We Are Going To See In This Year –

Transformation Of Its Image – The blockchain hasn't yet covered the much part of
the industry that put down its reputation in the market and results in less adoption of
this technology. Companies are not agreeing to adopt this technology for their
projects because of its association with cryptocurrency that supposed to be
unsecured and uncertain.
Thus, the blockchain creators are further working to change its image in this year by
separating blockchain from crypto (with concern to business). This is predicted that
it will make its adoption on a large scale because it will introduce with several use
cases – completely unrelated to cryptocurrencies.
Shift In Terminology – This is one of the major change that we are going to see in
this year, blockchain will shift its terminology. It is highly expected that blockchain
will be gradually replaced with another neutral one – DLT or distributed ledger
technology.
If this change occurs in blockchain then it is certain that the adoption growth of
blockchain will be going to be much higher as it shows a clear picture of blockchain
to the executive teams working in the companies that their projects have nothing to
do with the hyped world of cryptocurrencies and ICOs.
Maturity in Blockchain Projects – In the initiation of blockchain development,
companies decided to implement a large number of high profile blockchain pilots
which is not yet come to full fruition. However, it was the testing phase of this technology that results in 90% of blockchain pilots won't become complete products
or services.
But in this running year, it is expected that soon blockchain will step into a new level
of maturity as the technology and the valuation initiated to converge at rational
levels. This maturity level in the blockchain space will rise blockchain projects on
the rise as dedicated blockchain teams and also boost the efforts to deliver "exciting' project.
More Investment – In the new era of 2019, the blockchain expert excepted to have
wide adoption of the blockchain technology by many mainstream companies. It is
certain for the blockchain creators to raise their investment in order to attract more
and more companies towards this innovative technology.
According to a report of 2018 Deloitte's Global Blockchain Survey, more than 40%
of respondents submitted that their organizations are supposed to invest
approximately $5 million or more in blockchain technology in 2019.
Also, in a survey initiated by the International Data Corporation shows respondents
are willing to invest millions into blockchain technology this coming year.
Association With Emerging Technologies: AI, IOT and other technologies – The
biggest prediction made for Blockchain are that it is going to be widely converged
with promising technological sectors such as AI, Big Data, IoT(Internet Of Things)
and biometrics. If this change happens then it is certain that blockchain is going to
have a high revenue in 2019.
However, the association of blockchain with IoT is already picking up steam. A
report presented by International Data Corporation (IDC) clearly shows that 20% of
IoT inventions will be associated with blockchain technology at the end of 2019.
In the case of Artificial Intelligence, it is set to bring a huge revolution in the future
by associating with advancements being used in blockchain and in cyber security
amongst other industries. As it has a secure framework and automates data
exchange, it can effectually help the AI to enhance the user experience in lesser
cost.
These are some of the major changes that blockchain experts are expecting or marked as
a beneficial aspect for blockchain space in the future. However, it is difficult to predict what
it stores for the future. But these changes will transform the entire image of this powerful
technology and fill the lacks that it faces in the past.